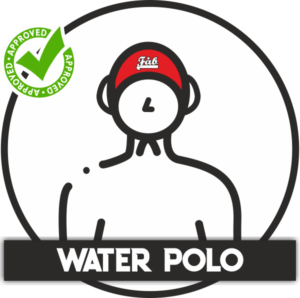 A Water Polo cap carefully designed for the tough practice and the official games of Water Polo. 
FAB water polo caps are made from a special polyester fabric that will help you withstand the toughest grabbing! Double-stitched with extreme resistance to chlorine, printed with long-lasting colors.
It is better to cold rinse after use but it is also machine washable.
WP Cap Composition is 100% Polyester